May-June: Creation residency at Obras, Portugal
I returned to Obras in Portugal for a longer creation residency. This will require a separate recap which I haven't had time for yet. I draw, started writing a string quartet, played up Musicomexp for fellow co-residents, performed a gig with musician colleague Peter Van Huffel, followed abandoned railways, tried to resurrect the "hidden paradise" bird miracle and failed, hunted spiders, grew stuff, and played swimming pool theremin (video below). And also, did studies and first attempts of a larger piece including painted with fire and embroidery, and made it: it's called Boca (mouth in Portuguese). Then Boca traveled by itself from Alentejo to Skärholmen and almost disappeared in another dimension. But that's another story… Here's a detail below, full results will be unveiled soon.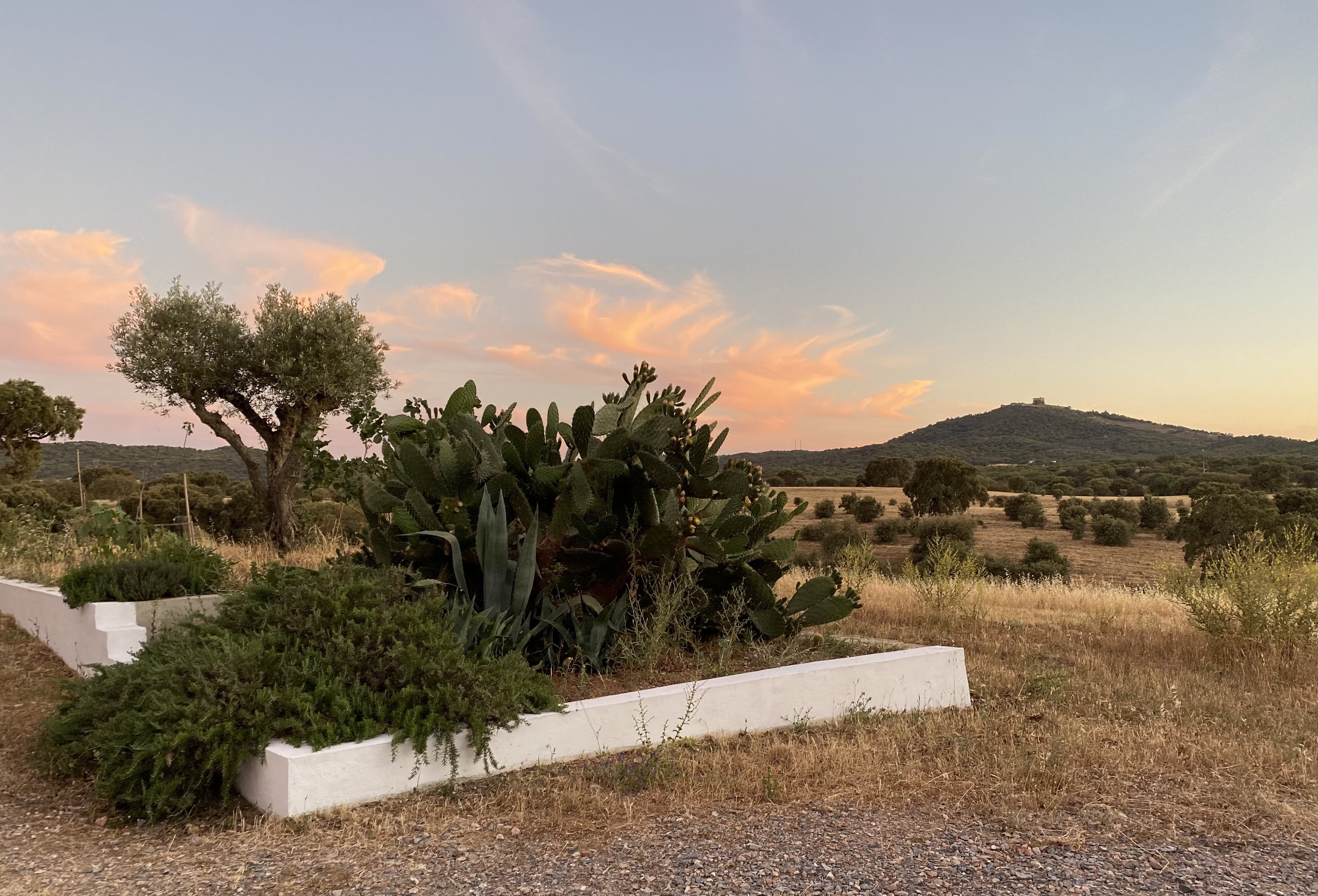 Many thanks to the Obras Foundation directors Ludger van der Eerden and Carolien van der Laan for their precious help and support.
…below a video of swimming pool theremin on a late June night.
Jurys and gigs
This July I've been again jury member for examinations at the Paris Conservatoire, but also jury member for the Ung Nordisk Musik composition competition towards Ung Nordisk Musik Festival in Reykjavik 2023. This competition is intended for composers under 30, and we've experienced, let's say, an impressively large spectrum of sensibilities among participants.